Kentucky Beer Cheese Soup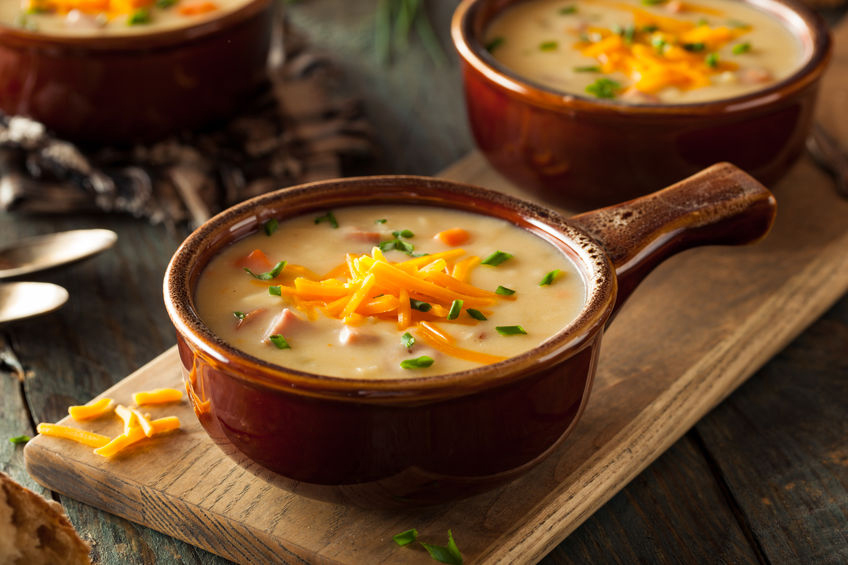 It's Fall Y'all, which also means this is Soup Season in the Bluegrass and beyond. Serve with warm bread, crackers or a sandwich for that warm and cozy comfort food high.
Ingredients:
4 slices bacon diced
¾ Cup onion chopped
½ Cup celery stalks thinly sliced
½ Cup carrot grated
2 Cups potato grated
1 t salt
2 T plain flour
4 Cups Milk
8 oz package of Kentucky Beer Cheese (regular or hot)
In a large skillet or very heavy sauce pan, cook bacon until crisp. Remove bacon and reserve 3T bacon drippings.  To bacon drippings add vegetables and 2T water.  Cook until vegetables are tender, stirring frequently.  Sprinkle flour over vegetables and stir well. Remove from heat.  Add salt and 4 Cups milk.  Add bacon back and simmer over very low heat for 45 minutes.  Remove from heat and stir in Kentucky Beer Cheese.
Makes 6-8 servings.